We Create One Link for All Your Links
We create link in bio Page. One Link for All Your Links. Bio Link for Creators, Brands, & Influencers. Add your socials, websites, videos, anything. Link to your Instagram, Tiktok, Facebook.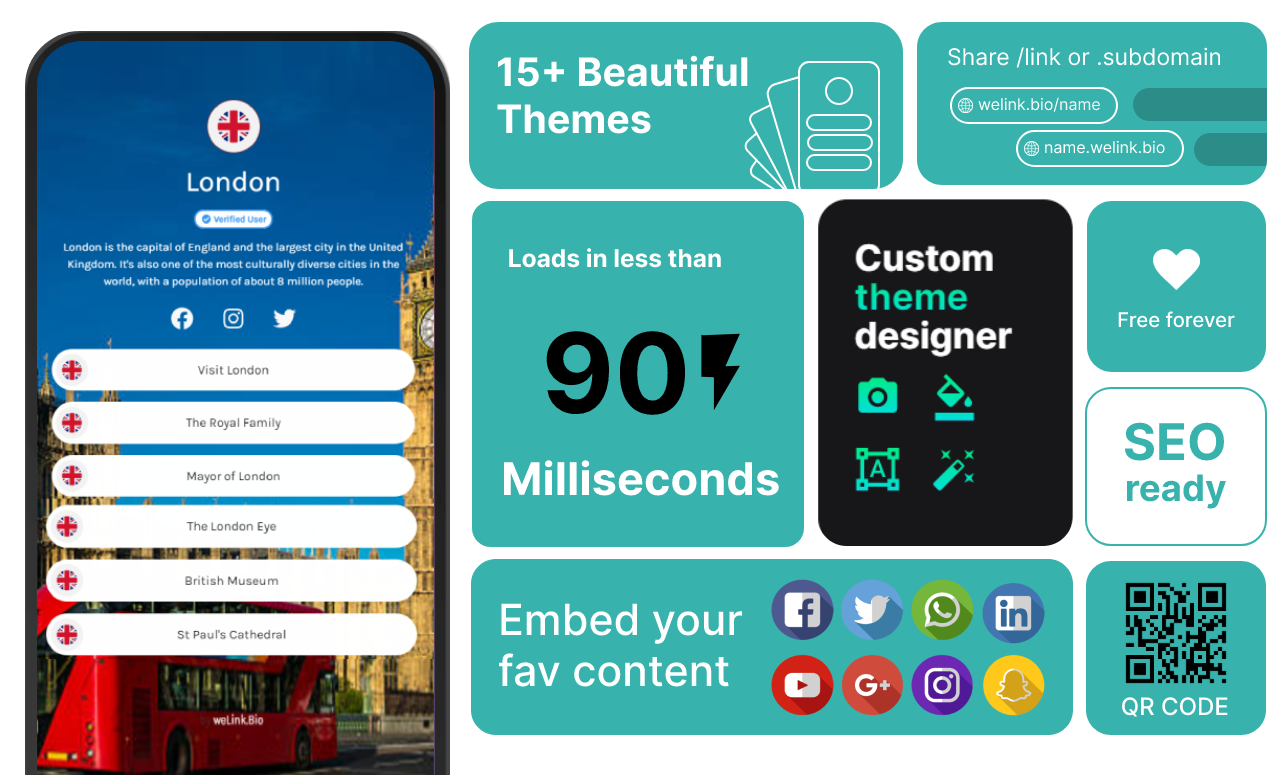 You, Will, Get Everything
Just sign in and claim your bio and get many more for FREE
Mini Website (Link in Bio Page)

URL Shortener

QR Code Generator

Built-in Analytics
Link it Everywhere
Link your bio link to any social or digital platform: Instagram, Tiktok, Facebook, Twitter, Youtube, Telegram, even Email Footer, Messager or via SMS
Scheduling & expiration limits

Country, device & language targeting

A/B Rotation

Password protection, sensitive content warning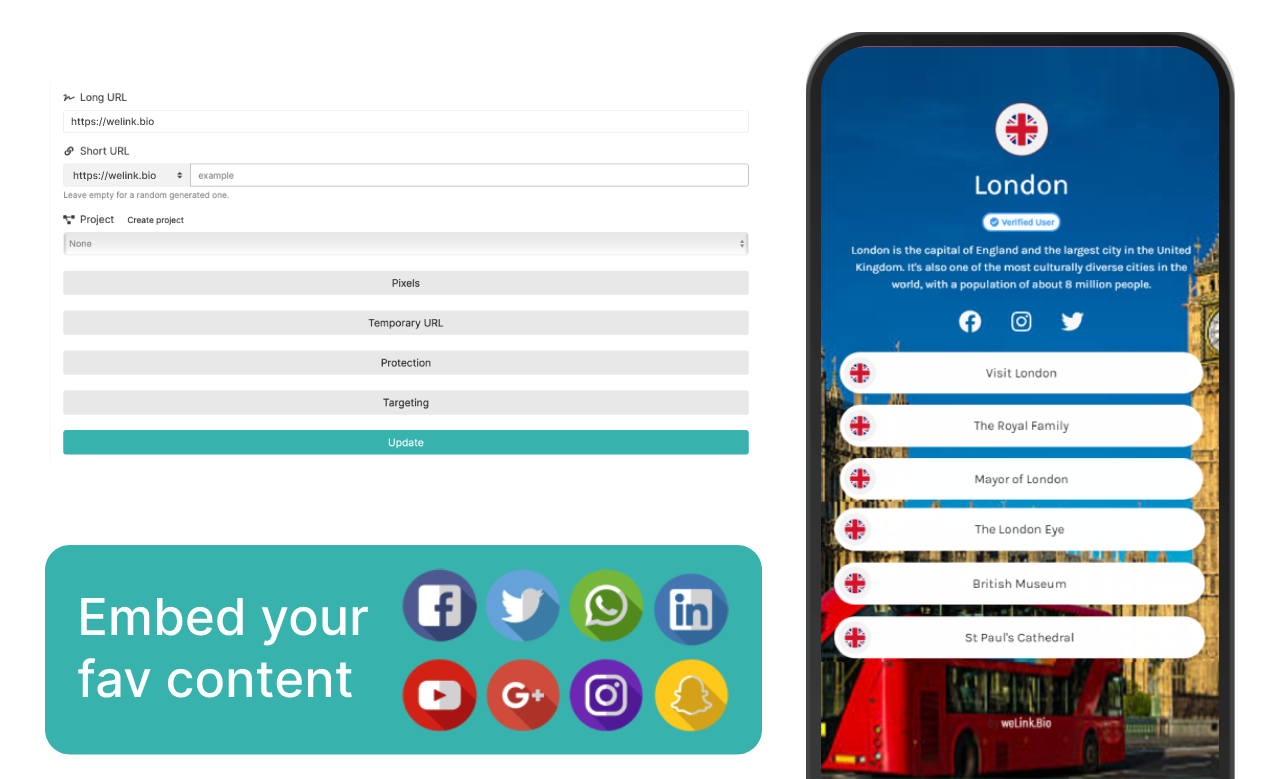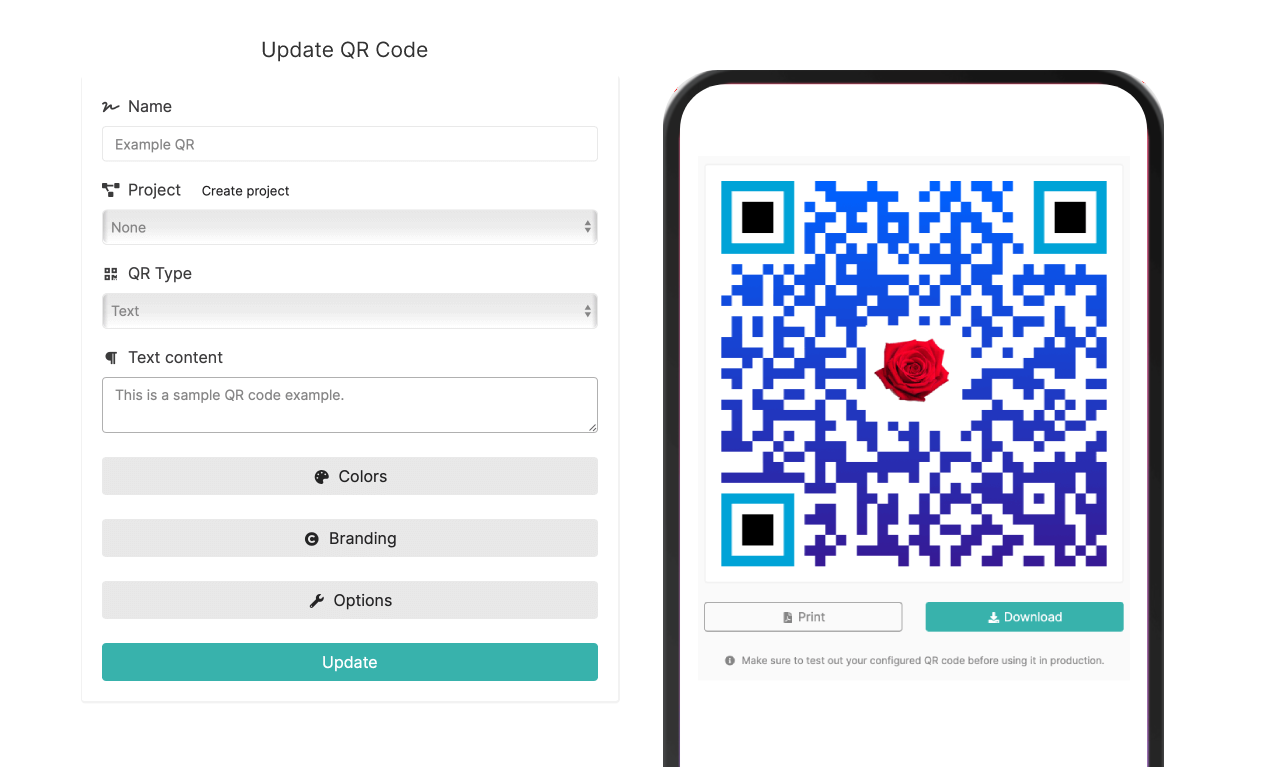 Share and Link Anything
In your Bio you can link your latest articles, links, social profiles, video, recipe, tour, Spotify Songs, blog posts, polls, contact information, Mobiles, Affiliate links, Support box, Wishlist, Your sponsored links or eCommerce products and much more
Custom colors with gradients

Custom logo

Vcard, WiFi, Calendar, Location..etc templates
weLink.Bio For Everyone
Link in Bio Page can be used by creators, influencers, brands, artists, writers, musicians, podcasters, YouTubers, tiktokers, instagramers, twitterers, gamers, developers, hobbyists, celebrities and marketers.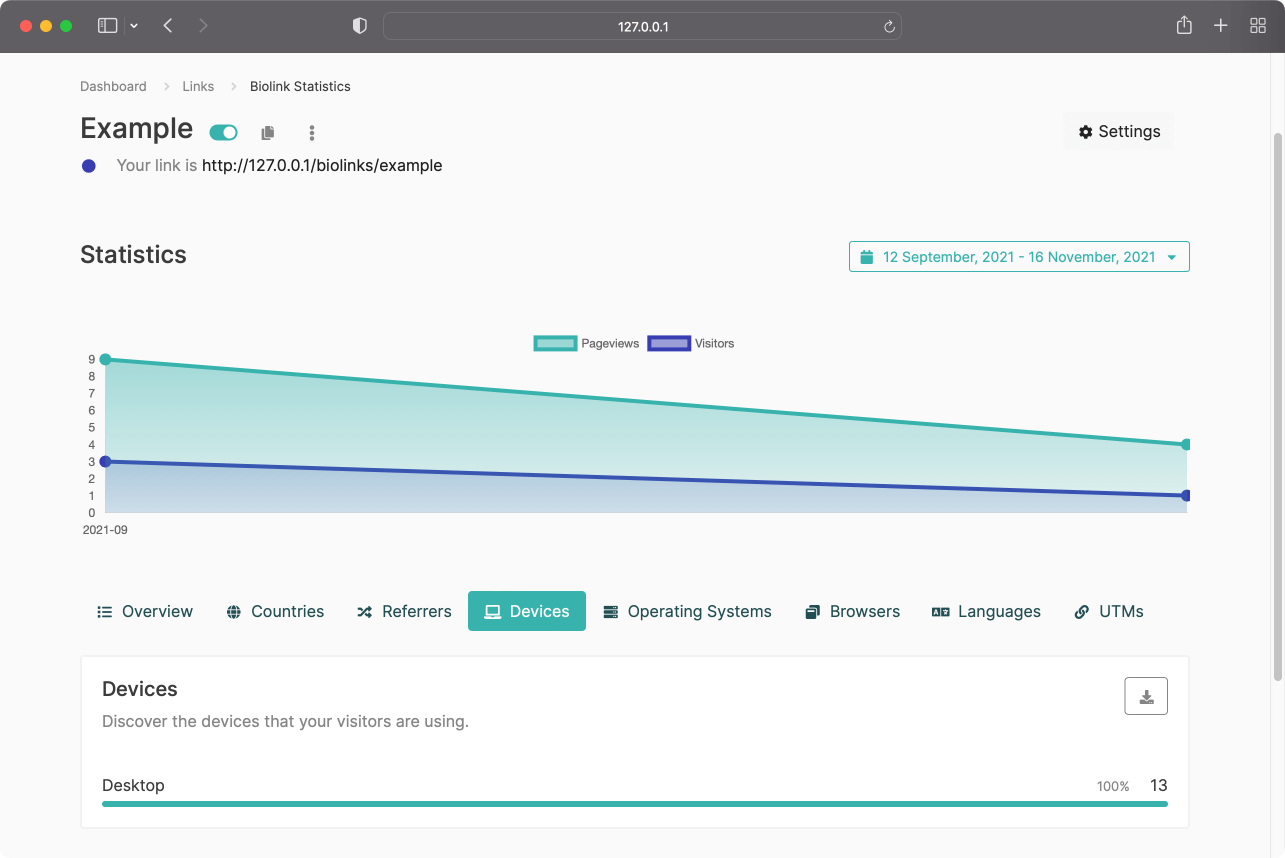 Tracked pageviews
14,028+
Detailed analysis of day-by-day clicks, referrers, countries, operating systems, languages and tracking pixels
Signup, Get the personal name, brand through custom colors, fonts and images. Add blocks to your profile & Publish
Drive traffic from social media to your sponsored & promotional products and endorsements. Endless possibilities.
Try it for free
Thousands of people use welink.bio to build their link in bio page. Create your link in bio today. Join for free!